As the title says, we will share Fighting for Their Lives Music ReadWorks answer key for the question set.
NOTE: All answers are checked twice before publishing them to you. So, please share if it helps you.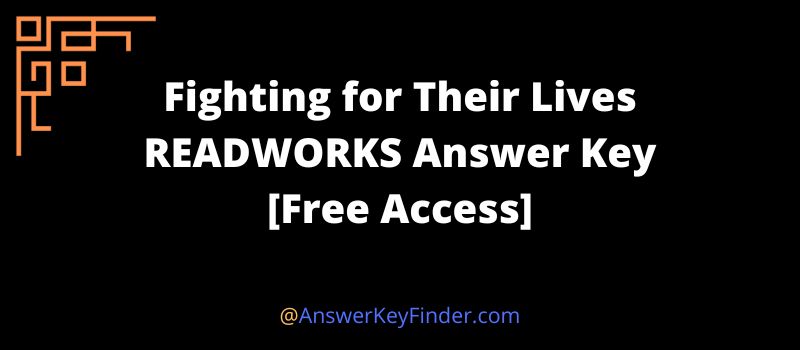 Fighting for Their Lives Music ReadWorks Answer Key
Following are the answers to the article "Fighting for Their Lives"-
Q.1. What kind of sports club did Frank Kipp form on the Blackfeet Reservation in Montana?
Ans: a boxing club
Q.2. How does the author describe the conditions for women at the Blackfeet Reservation in Montana?
Ans: There is an epidemic of violence against women, so many women and girls don't feel safe.
Q.3. Read these sentences from the text. "Kipp noticed that some girls who come to the club have low self-esteem. Boxing, he believes, has helped them gain confidence. He offers the girls emotional guidance as well as training tips,… What can you conclude about the Blackfeet Nation Boxing Club based on this information?
Ans: The club is designed to make Blackfeet women feel strong, both emotionally and physically, through boxing.
Q.4. What is one way that boxing has improved women's lives in the Blackfeet Reservation?
Ans: It has made them feel safer in a dangerous environment.
Q.5. What is the main idea of this text?
Ans: The Blackfeet Nation Boxing Club is helping girls and women on the Blackfeet Reservation protect themselves from harm and feel empowered.
You can browse answer keys for other grades in ReadWorks here:
Conclusion
In ReadWorks, Fighting for Their Lives is a hot topic that comes under Content > Grade 10
Hope you got Fighting for Their Lives ReadWorks answer key for free as promised. Share with your batchmates if you find this helpful.